Welcome to Graveley, Hertfordshire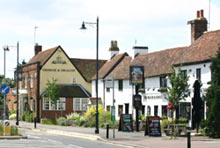 Parish Council
The Parish Council meets in the village hall, High Street, Graveley, on the third Tuesday of every month. For more on the activites of the parish council, click the link below.
Graveley School
St Mary's church is situated on the outskirts of the village to the east. St Mary's dates back to around the 12th century. For more about Graveley church and the services click here.

The picturesque village pond is situated off the main road just behind the Waggon and Horses public house. The Graveley pond is a typically English pond complete with ducks and fish. The ponds went under extensive renovation back in 2003 to keep the pond looking as good as it does today.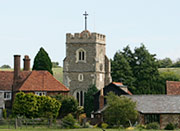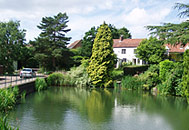 ©2016 Graveley Parish Council - www.finedata.com
Welcome to the Graveley village website. The village of Graveley is situated between Stevenage and Letchworth Garden City/Baldock on the B197.

The attractive village has the old A1, the Great North Road running through the centre of the village with its two public houses the 'George and Dragon' and the 'Waggon and Horses' providing its main features. Graveley also has a very attractive and typically English village pond.

Our pleasant thriving village primary school may be one of the smaller schools, but provides excellent levels of education to the youngsters of the village (as well as surrounding areas)
.
Our Village church
News .......


---
---

Links


For Graveley