The Graveley village hall is located on the High Steet opposite the Waggon and Horses.

The village hall was built in 1926 and has a main hall with stage and a kitchen. There is a small car park to the rear of the village hall.

Graveley Village Hall is available for hire for a wide range of events, functions and parties as well as for longer term regular hires on Monday evenings, Thursday evenings and weekends.

Residents of Graveley can enjoy a special lower hiring rate.

Why not set up a new group activity?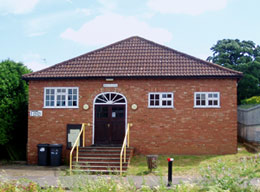 GRAVELEY VILLAGE HALL HIRE

Currently hire of the Village hall is limited to Graveley Residents and to Group Series of regular bookings.

For Villager bookings please contact Paul Blanshard on 07823 357281

For Series bookings please contact Alan Lines 07905 405998